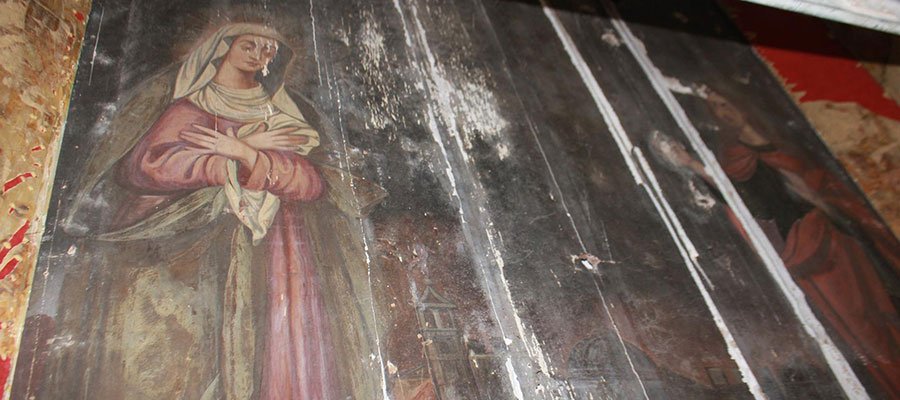 Yesterday Tuesday 3rd March workers carrying out some repair work in the Palm Sunday Chapel uncovered a framed altarpiece.
The workers who were carrying out some repair work in preparation for the upcoming Easter week were stopped on their tracks when they found hidden behind a false wall the painting which measures four metres high and two metres wide.
The painting which is on wood is being investigated and Carmen Sanchez Ruda a local restorer was one of the first people to inspect the piece and said that it could quite easily date from 17th Century. The scene depicted is from Stations of the Cross.
The Mayor of Ayamonte, Antonio Rodríguez Castillo and the Deputy Mayor for Culture Javier López, both visited the church to see the piece and have asked the Andalusian Cultural council for help in evaluating the piece and looking at a possible restoration.